How It Works
Much like satellite TV, our satellite Internet comes directly to your remote location through a signal from satellites in space that are in geostationary orbit. The connection is established via VSAT terminal that transmits a signal to our ground station via geostationary satellite. Because of this, there is no worry over phone lines or landlines.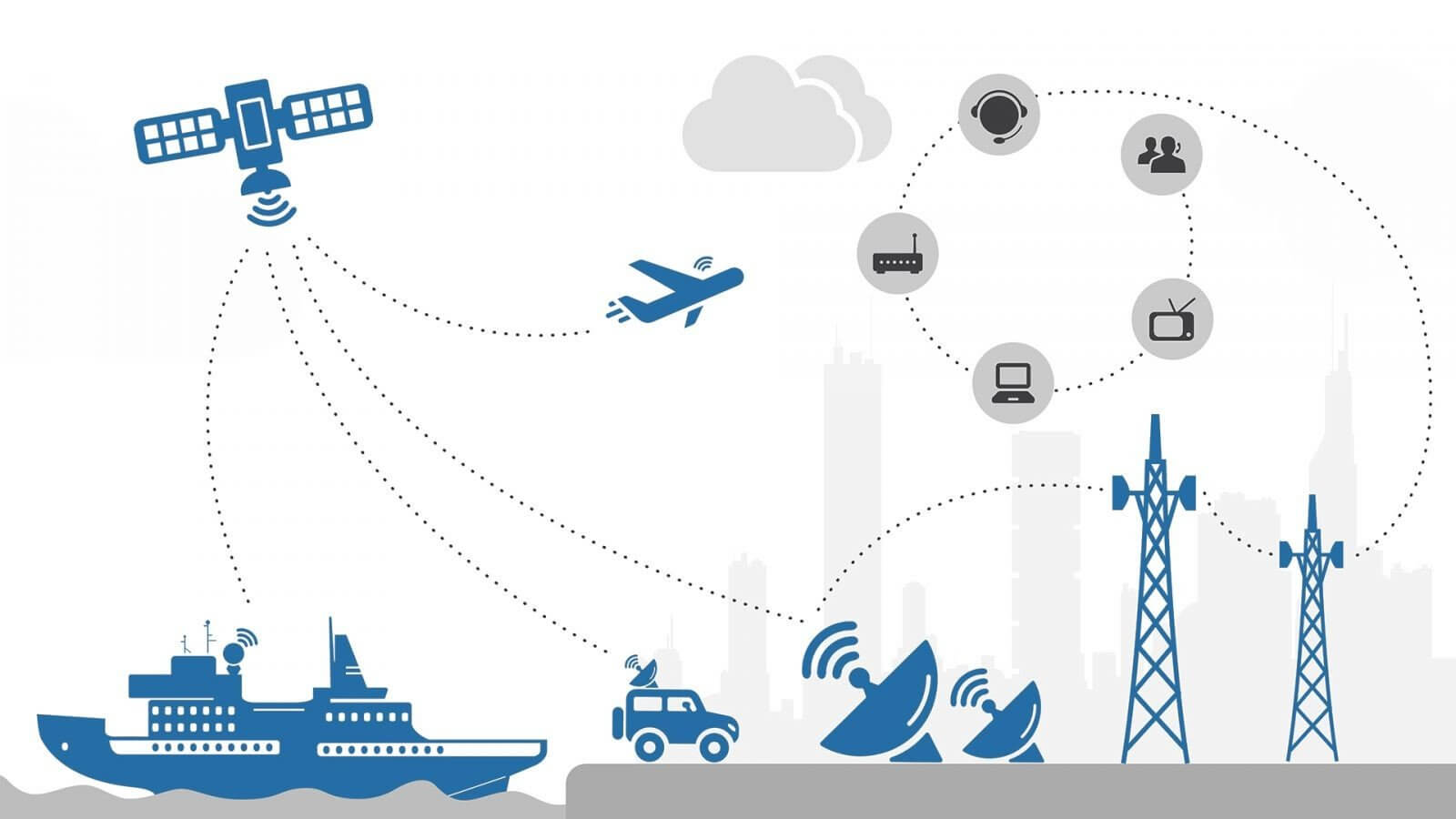 Service Range
Techswitchon's satellite Internet services deliver full Internet access to any place (Remote or Urban) in Papua New Guinea. Whether you have a company or organization with operations nationwide, a military, a remote hospital/ health, or a Remote school far from internet connection services, our satellite Internet for business, organizations, or Individuals is a perfect solution to providing you with an Internet connection and continual access to all aspects of your business or operation.
Our modern satellite Internet offers services to support data, voice, and video applications. They are ideal for distance learning, disaster recovery, government, Internet café businesses, embassies, hotels, maritime transportation, banking, and even mission-critical military applications. This new satellite Internet access is designed is to keep you connected to your corporate network, field agents, and operators.
Applications

Typical applications for Techswitchon satellite Internet access services are:

Airports, hotel chains, hospitals, Retail POS, schools, and universities
Maritime satellite Internet access on cruise ships, private yachts, freighters, etc.
Government and Military locations (embassies, consulates, MWR for camps/FOB)
Financial institutions—banks, remote ATM locations, insurance offices, etc.
Enterprise networks
Internet Service Providers and VoIP carriers
DTH and Offices
Industrial monitoring and Public IP based data exchange networks

Advantages

Key advantages of Techswitchon Internet access via satellite are:

Reliable connection
Toll-quality voice and video calls
High throughput
Support of business applications via QoS
SLA (Service Level Agreement)
High-MTBF radio components
Connection via Tier 1 NSPs
Flexible topologies
24/7 NOC technical support
For Enterprise VPN users, Techswitchon recommends deploying an SSL/TLS-based VPN that is transparently TCP-accelerated by the satellite modem. We support full bandwidth IPSec and other Layer 2 VPN technologies through external TCP acceleration appliances that can be seamlessly integrated into our Internet by satellite services.
FAQ - Your questions? We got answers!
Monthly Plan?
Monthly Subscription Plan is Uncapped/Unlimited Internet Access.
Set up?
We do all installation and Setup your satellite internet connection for you.
Hardware?
Your order comes with all hardware needed but except you need more work.
Support?
We provide 24/ support make sure you get connected.
Terms and Conditions
Terminal installation and transportation cost is excluded and subject to delivery to a specific area.
NICTA annual fee applies for VSAT terminals other license requirement which is not much.
Speeds advertised are maximum shared speeds. Unlimited plans are subject to No Usage Policy.
Your service will continue at lower speeds even after you have used up your priority data allowance.
All published rates are VAT/GST inclusive. Rates may change with prior notice due to changes in exchange rate.
The terminal fee includes a 1.2m antenna, a 2010 or 2510 modem and a 2W or 3W transceiver depending on the type of terminal ordered.
Plans with up to 120Mbps speeds will require a 3310 modem.